2006 ASM Individual Amateur 3 Pro-Am – Player's Package
RM 5,598 @ SGD$ 2,488 @ USD$ 1,555



The 2006 Asian Senior Masters – Malaysia Series

1. VIP invitation to the 2006 ASM Welcome Cocktail Reception at 7.30pm on Tuesday

2. 4 nights & 5 days - hotel accommodation at Putrajaya Marriott Hotel Twin Sharing
- RM 110 per day single supplement or for accompanying non-golfer
- inclusive of daily breakfast
- check in Monday - check out at noon - Friday

3. 4 games of golf, on;
Monday - practice round
Tuesday – Pro-Am 1
Wednesday – Pro-Am 2
Thursday – Pro-Am 3

All ASM Pro-Ams are played in a 1 Pro & 3 Amateur format - to be conducted from a shotgun start.

The top 9 best gross scoring participants from each of the 32 flight ASM Pro-Ams will qualify for places in the ASM Amateur Semi-Finals to be contested on the Friday & Saturday and incorporated into the first 2 days of the ASM Professional tournament, played in a 3 Pro & 1 Amateur format.

The top 3 best gross scoring participants from the Amateur Semi-Finals will compete in the Amateur Finals on Sunday in a 3 ball amateur flight, T-Off prior to the Finals of the ASM Professional event.

4. 1 - ASM Pro-Am goodie bag, containing 3 ASM Pro-Am T-Shirts, Cap, Balls, Official ASM Magazine, etc.

5. breakfast or lunch prior to T-Off in your ASM Pro-Am

6. cooler box in buggy containing water, soft drinks & beer FREE on course refills

7. lunch or dinner and the Prize Giving function after your ASM Pro-Am

8. VIP pass allowing access to the VIP hospitality areas which will operate from 8am through to 5pm daily from Friday through Sunday during the ASM Professional event. All F & B including coffee, tea, beer, whisky, water, light snacks, and lunch provided in the VIP hospitality areas is FOC.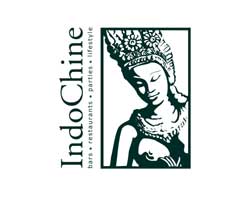 IndoChine are the Official Caterers of the ASM.
For more information about IndoChine please click here or visit www.indochine.com.sg